It is "Honey-Do" Time
     Every year here at Evergreen Nursery people ask us what they should be doing with their yard this time of year. Aside from the obvious physical things that every newscaster harps on like cleaning roof gutters and area drains, preventing erosion and providing a clear path for water to leave your property, there are a few things you can do that will make your gardening experience much better this year.
     Start with recycling your Christmas tree. We take homeowner's trees back (regardless of where you bought them) at our recycling facilities in Oceanside, Carmel Valley, and Blossom Valley. We use those acidic tree grindings as an important part of many of our soil mixes, such as Citrus, Palm, and Succulent mix, Garden Soil mix, and our Wood Shavings.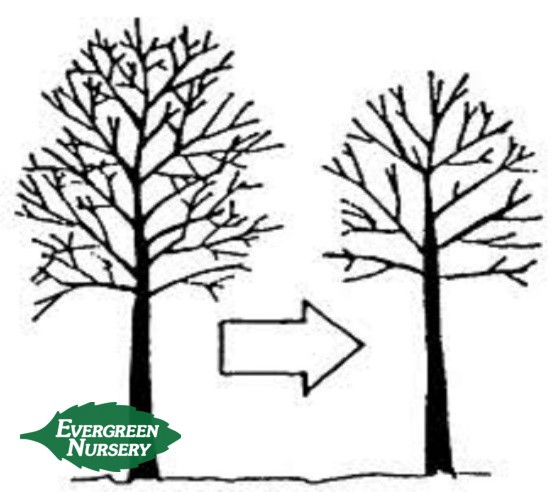 Next, you need to prune all your deciduous fruit trees like apples, peaches, plums, apricots, and such. As early in January as you can, prune them heavily to encourage good form and better fruit. Next is the roses. Once a year your rose bushes need heavy pruning.  Finish up by spraying the stone fruit trees and your roses with a dormant spray like Liquid Copper by Monterey.
     After all the pruning and dormant spraying is done, it is time to fertilize your whole yard including stone fruits, citrus, avocados, and roses as well as everything else with a well-rounded slow acting organic based fertilizer such as Gro-Power.
     If you can follow this simple program you will be amazed how much better your whole yard will do this spring. As the spring approaches, come by your nearest Evergreen where you can drive through and check out the vast selection of fruit trees and other "edible" garden items as well as thousands of flowering roses on display. So, bring the kids and the dog we will be waiting for you right here at Evergreen! 
Mark Collins